Celebrating 20 years! 2002–2022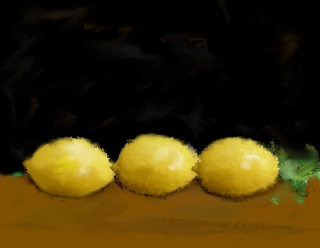 Tux Paint — это свободная, отмеченная наградами программа рисования для детей от 3 до 12 лет (например, в детском саду и начальной школе). Tux Paint используется в школах по всему миру для повышения компьютерной грамотности через рисование. Её отличает лёгкий в освоении интерфейс и забавные звуковые эффекты. Рисованный персонаж (пингвин Тукс) поможет детям в освоении программы.
Холст и набор инструментов для рисования помогут развить творческие способности вашего ребёнка. (См. полный список возможностей.)
(Adults enjoy using Tux Paint too; both for nostalgia, and as a break from more complicated professional art tools. Also, Tux Paint has become popular for generating "glitch art", thanks to its numerous special effect tools.)
ноября 26, 2021
- Tux Paint 0.9.27 and Tux Paint Config. 0.0.18 have been released, and are available for Windows, macOS, Android, and Linux. Many updates have been made, including six new Magic tools, and Magic tool grouping.
Learn more about the latest Tux Paint!
---
For macOS, Windows, Linux and more!
The latest version of Tux Paint runs on a variety of platforms, including Windows (Vista and later), macOS (10.10 and later), Linux, Android, Haiku, and more. Older versions of Tux Paint have been released for a variety of other platforms, as well.

---
Сколько это стоит?
Tux Paint is free of cost and free of advertisements. It is Open Source software, distributed under the terms of the GNU General Public License. Она разрабатывается добровольцами со всего света. Мы работаем над ней с любовью, в надежде, что вы найдёте её полезной и посоветуете своим родным и друзьям.
Because Tux Paint is free of cost and its use is not restricted in any way, a school can use it today, without waiting for procurement or a budget!
---
Download Tux Paint today, and enjoy!
---

Другие программы от Tux4Kids:
---
---
Знаете ли вы? Взрослым тоже нравится Tux Paint!