Celebrating

20 years!

2002–2022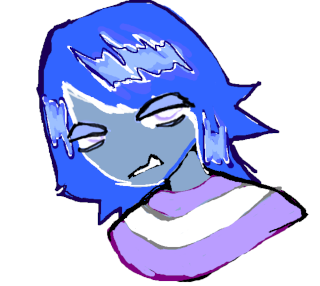 Tux Paint Warmup
By SHaMPOO
Tux Paint is een gratis, met prijzen bekroond teken programma voor kinderen in de leeftijd van 3 tot 12 jaar (Kleuterschool, Lagere school, Basisschool). Tux Paint wordt gebruikt in scholen over de hele wereld voor computerkennis tekenactiviteit. Het is een combinatie van eenvoudige bediening, leuke geluidseffecten en een aanmoediging door een mascotte die de kinderen begeleidt als ze het programma gebruiken.
Kinderen krijgen een witte ondergrond en verschillende tekengereedschappen om ze te helpen bij hun creativiteit. (Zie de volledige lijst met mogelijkheden.)
(Adults enjoy using Tux Paint too; both for nostalgia, and as a break from more complicated professional art tools. Also, Tux Paint has become popular for generating "glitch art", thanks to its numerous special effect tools.)
---
For macOS, Windows, Linux and more!
The latest version of Tux Paint runs on a variety of platforms, including Windows (Vista and later), macOS (10.10 and later), Linux, Android, Haiku, and more. Older versions of Tux Paint have been released for a variety of other platforms, as well.

---
Hoeveel kost het?
Tux Paint is free of cost and free of advertisements. It is Open Source software, distributed under the terms of the GNU General Public License. Het is ontwikkeld door vrijwilligers uit de hele wereld. Die werken eraan uit liefde en overtuiging en hopen dat mensen het een bruikbaar programma vinden en het gaan gebruiken met familie en vrienden.
Because Tux Paint is free of cost and its use is not restricted in any way, a school can use it today, without waiting for procurement or a budget!
---
Download Tux Paint today, and enjoy!
---

Andere Tux4Kids Software die je misschien ook leuk vindt:
---
---
Wist je? Je school kan Tux Paint installeren op alle computers... vandaag, en kostenloos!