---
Tux Paint was reviewed by Softpedia on May 29, 2006. It received both an "Excellent" (5/5 star) Editor's Review, and a 5/5 "Pick" award!
---
TuxPaint Review - Open Source Drawing Software for Children
By Bogdan Radulescu, Editor, Linux Software Reviews
Ever since I started reviewing software for Linux, I've never said anything about applications designed exclusively for children. We can't ignore the fact that nowadays, kids are more in touch with computers than they had been a decade ago.

[...] Let's see how an open source software can develop your children's creativity. For this purpose we chose a drawing application, called Tux Paint.

First of all, you should know that it is designed for children three years old and up. In fact, I've seen online albums done by teenagers and adults, and the results were amazing. So, if you have talent, I guess anything is possible.

This program's interface is very intuitive and easy to use, and that's why anyone can use it. Tux Paint makes use of several amusing sounds effects, therefore, kids will not get bored, as the jingles really help maintaining an entertaining environment.

[...] The icons are large and intuitive, so kids will not encounter problems in associating them with what they do. For almost any clicked button, a comment can be seen at the bottom of the screen.

[...]

The interface is both kid-friendly and amusing, so it will certainly "paint" a smile on your child's face. The parental control features are something that will allow adults to rest somehow assured when their child is using the computer.

[...]

Tux Paint is definitely the best drawing application for children. I saw the reaction of a ten year old friend of mine who usually plays strategy games, and I realized that this software can really make your children happy.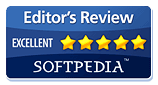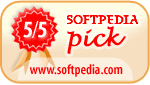 ---
See the full review at Softpedia.com.
---
---
Did you know? Tux Paint is named after Tux the penguin, the mascot of the Linux operating system. "Tux" is short for tuxedo.