---
Tux Paint was again reviewed by Softpedia on April 25, 2008. It once again received both an "Excellent" (5/5 star) Editor's Review!
---
Tux Paint - The most fun you can have with a brush and a painting magic wand
By Olivian Puha, Software Editor
[...] In search of a useful pastime for kids, who constantly need to learn new things even (or especially) while playing, many folks will come across colored books or drawing software. Well, if you thought painting is a fun activity, Tux Paint will take that and write it in stone. Or better said draw it, as this is what it can do better than any other similar computer program.

[...] The blank canvas stands for endless possibilities and it's up to the little fellow with the mouse and keyboard to fill it up with imaginative shapes. [...] Rest assured that the Magic Wand will certainly bring the Harry Potter out of any child!

[...]

To summarize all the above I'd have to say that Tux Paint is definitely THE drawing tool for kids over the age of 3. The big smile on their face that appears after first meeting the funny penguin will only widen once they'll let their imagination run free and enjoy hours and hours of drawing whatever they can think of.

The Good
The strong point of this open-source software is the diversity of tools and customization options it offers. It's also very easy to use and massively fun for everyone.

The Bad
The only thing I noticed that was not so great is related to the sounds that could be more diverse rather than simple interjections.

The Truth
Tux Paint was definitely created to make any child's day and in fact offer a healthy dose of fun to anyone using it. Having spent a few hours around this program, I can safely say that not only kids can have a great time playing around with this app. [...]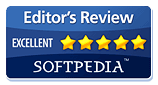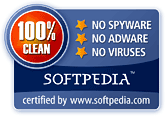 ---
See thefull review at Softpedia.com.
---
---
Did you know? Penguins live almost exclusively in the southern hemisphere.