Conducted by Bill Kendrick. Posted July 13, 2023.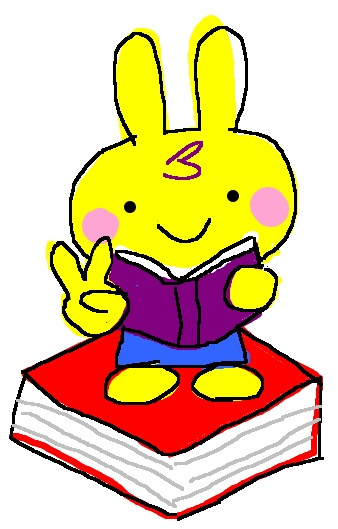 ---
About abruh
How old are you?

I am 18 years old — turning 19 this year!

What do you do for a living?

I am a college student studying English for my study program.

Do you have other artistic endeavors?

I do! I've been into writing ever since I graduated from elementary school.

What are your other hobbies?

I find great enjoyment in reading and writing! I also play video games and design dresses in my spare time.

Where can people find you online?

You can find me on Twitter! https://twitter.com/djunskelog
---
---
Discovering and Using Tux Paint
How and when did you first learn about Tux Paint?

I first learnt about Tux Paint when I was scrolling through Twitter and an artist that I follow retweeted a Tux Paint tweet, I think it was in late January or early February [2023] when they were teasing the fur and googly eyes magic tools. I was immediately entranced by it and I had to try it for myself.

How do you usually interact with Tux Paint?

I use my phone and a stylus!

What are your "go-to" tools in Tux Paint?

Definitely the calligraphy tool!!! I also really like the square brushes and the linear fill tool; I haven't used it a lot recently but I've grown sentimental towards it since I made my debut in the the Tux Paint gallery by messing around with it.

Is there something you wish Tux Paint could do that it can't?

Being able to zoom would definitely be nice. I also wish you can import images into Tux Paint but I can see why they didn't make it happen. And maybe stamps for the Android version! I've always wanted to use stamps.

(Bill: Yes, zoom is an oft-requested feature. Hrm... Importing is doable on Windows, macOS, and Linux. We'll need to think about how to get that going on Android. And yes, we're trying to get Stamps available on Android again, too!)

What other kinds of art tools do you use?

I use ibis Paint X when I want to do bigger drawings, although I'm a bit overwhelmed by the amount of tools in that app so it's mostly just for sketches.

What tips or tricks would you like to share with other aspiring artists?

Draw what you like and draw lots of it, you'll find yourself improving in no time!

What piece of art, or other creation, are you most proud of?
---
Style and Inspiration
What would you call your art style?

I don't know actually. Maybe something similar to the simplistic style of Miffy by Dick Bruna.

Are there certain topics or fandoms that you like to focus on in your art?

I want to draw idols from Aikatsu!. I feel like it'd help me with my human anatomy study and I get to draw dresses while I'm at it.

What artists do you look up to?

I really look up to [Tux Paint artist] Serena! I enjoy her works and I get a lot of inspiration from looking at her drawings.

(Bill: Check out our interview with Serena.)

What other things inspire you to make art?

Writing has definitely inspired me to make art. I want to write books and draw illustrations for them. I also find myself looking at "comfy" images archived by accounts like star4gardens on Instagram for inspiration.

Have you ever published or exhibited your art

Other than the Tux Paint gallery, I never really published or exhibited my art, but I would love to do so!
---
Wrap-up
If you could interview me, or someone else who works on the Tux Paint project, what would you ask us?

Not too long ago I discovered a work in progress for a music magic tool that never got released officially. Can you tell us more about it? :D

Bill: I don't have any musical skill, any experience making music, or any knowledge of music theory, but always thought it'd be cool if there were a music-making app with the same simple interface as Tux Paint (I'd of course call it "Tux Music").

That never happened, but about 14 years ago I experimented with a magic tool for Tux Paint that would act kind of like a player piano. You could "paint" notes within an invisible grid on the canvas, and have it play your tune.

Since it plays the music by looking at what's on the canvas, you could also just draw with other tools, or load existing drawings, and "play" them too ... if you enjoy cacophonies of noise.

The amount of interaction the Magic tool system provides isn't really suitable for tools that try to do much more than "paint" (the "Clone" tool has some glitches when you Undo, for example!), so I shelved it. Maybe there's a case for providing "experimental" Magic tools, and letting users opt to turn them on if they want to play with them...?
---
---
---
Did you know? Your school can install Tux Paint on all of its computers... today, and at no cost!