'Starter' scene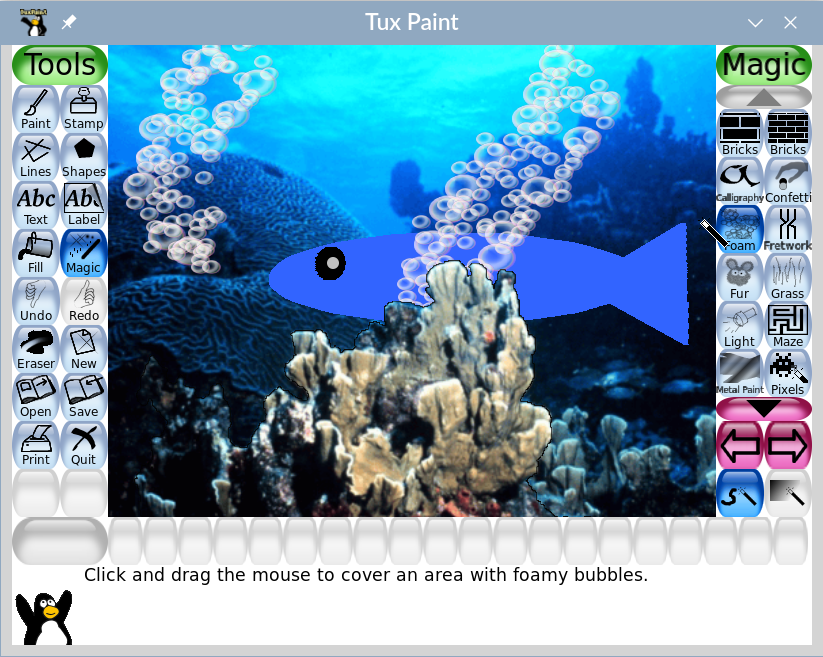 Some 'Starter' pictures include both a foreground (which can't be drawn over), and a background.
---
To find more free educational software, please visit www.educational-freeware.com.
One of our friends at Tux Paint is the amazing kids Magician Matthew James.
He creates fun shows for kids with magic and Bounce Houses just like we create fun for kids with paint!
Go check out his site and enjoy the magic.
---
Did you know? Tux Paint runs right on your computer, and doesn't require Internet access.